You are so nice. You want to know about me!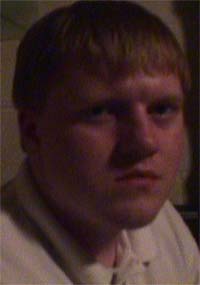 My name is Nick Martin, and I am a student at Southwest Missiouri State University. I am 20 and just about to make it into my Junior year. I am an English Education major, and have been doing 3D art since September of 1998. I am also that ugly guy off to the right. I tend not to smile, but I don't always look quite that sour (I think I was trying serious, but such a thing is foreign to me).
I add to this site as my time permits, and I keep it on Tripod for one reason. It's free, and I want to keep my site and my art free for as long as I can. I don't want to charge for my pictures (at least not in this form). I use Bryce 3D (No money for 4, yet), Poser 3 and Adobe Photoshop 5.0. Everything here is original unless noted otherwise.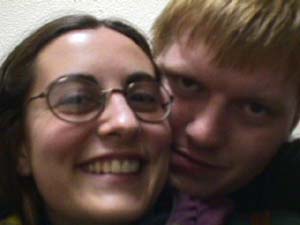 I have this wonderful girlfriend, Brandy (on the left with me... not as bad a picture as the first one), and have been with her for a really long time. I love her, and we will get married someday. I also have a ton of friends, most of which attend Chi Alpha Christian Fellowship, a campus ministry group here at SMS. I am on the worship team, part of the leadership and am going to Madrid in May on a short term missions trip.

My hobbies include Art, Music (Love listening to music: Caedmon's Call, Waterdeep and 100 Portraits are awesome. I also like some Rock and a good bit of instramental stuff. Country sucks, but almost anything else I can let by), reading and watching Movies (I own about 75 movies). I also write a lot, and someday may add the "Reading Room" back onto my site, with some of my Fiction posted.